Breast Augmentation Campbell River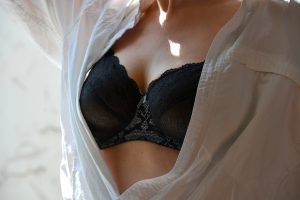 hile your reasons for wanting to undergo breast augmentation are unique and personal, you are not alone. Breast augmentation is the most popular cosmetic surgery procedure performed in Canada. In addition to acquiring the technical experience required to achieve a beautiful result, our doctors have gained valuable insight consulting with patients over the years and understand how a woman's feelings about her breasts can affect both her appearance and her feelings of femininity. While all women electing to undergo breast augmentation share dissatisfaction with their breasts, the reasons stem from a variety of conditions including breast size, asymmetry, shape and droopiness.
Breast augmentation can help women achieve a fuller, more symmetrical bustline with larger breasts and a more contoured aesthetic. Breast implants can give you a more youthful, sensual appearance, in addition to making the bustline more proportionate to your overall body frame. They can also compensate for reduced breast mass after pregnancy or surgery, correct a congenital breast defect, and be used in breast reconstruction procedures in order to rebuild the breast after mastectomy or injury. Our experienced breast augmentation surgeons have attended some of the most prestigious and respected medical institutions in the world, and are committed to giving you a new aesthetic with breasts that both look and feel natural.
Breast Augmentation with Implants
Breast augmentation with implants can help you recontour and add volume to the bustline, making your breasts more proportionate with your body frame and giving you natural-looking, beautiful results. Breast implants, both saline and silicone, have proven to be a safe and effective cosmetic enhancement option that provides women with breasts that are fuller and more youthful in appearance.
Every woman is unique. That's why we customize each of our breast augmentation procedures for each individual to ensure the best possible outcome and the safest, procedure possible. When you meet with your plastic surgeon, you will discuss a variety of issues regarding breast implants, including types, shapes, and sizes, as well as what you can expect before, during, and after the procedure. Your doctor will address all of your concerns and, together, you will decide what's best to achieve your goals.
This procedure can also be combined with a breast lift to give the breasts a smoother, more "perky" aesthetic.
Share and Enjoy